AXP supports a wide variety of philanthropic causes and participates in community service projects each semester. The following is a sample of some of the recent projects and fundarisers the Chapter has been involved with.
For the past several years Alpha Chi Rho has been assisting with the maintenance of the Riverside Cemetery in Parishville, NY.  The cemetery was officially adopted by the fraternity and continues to be a spotlight of the philanthropic presence of Alpha Chi Rho.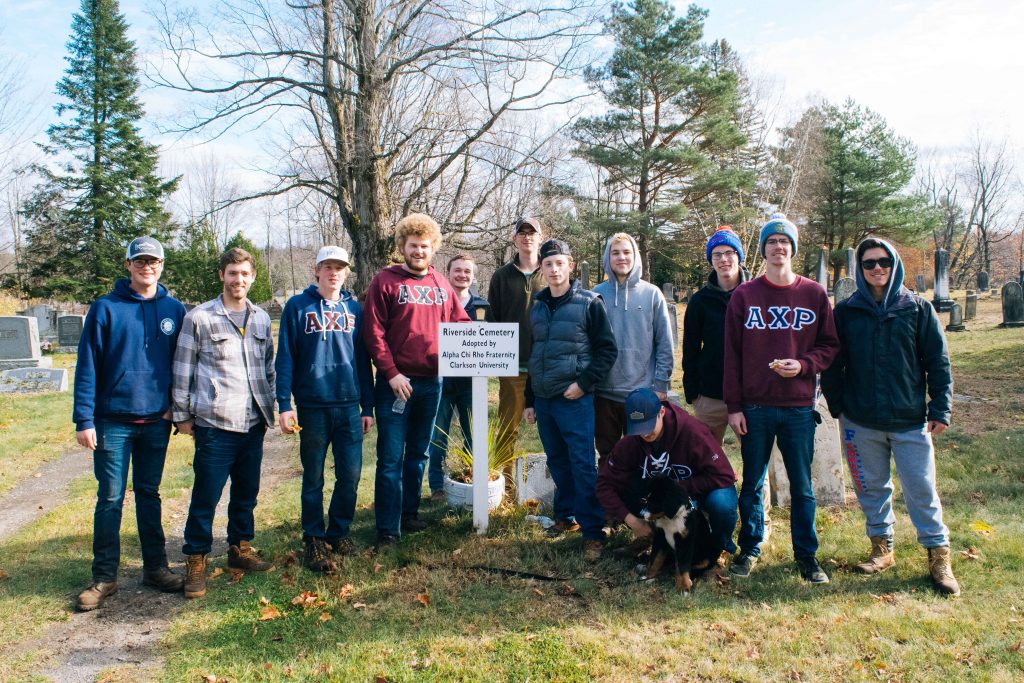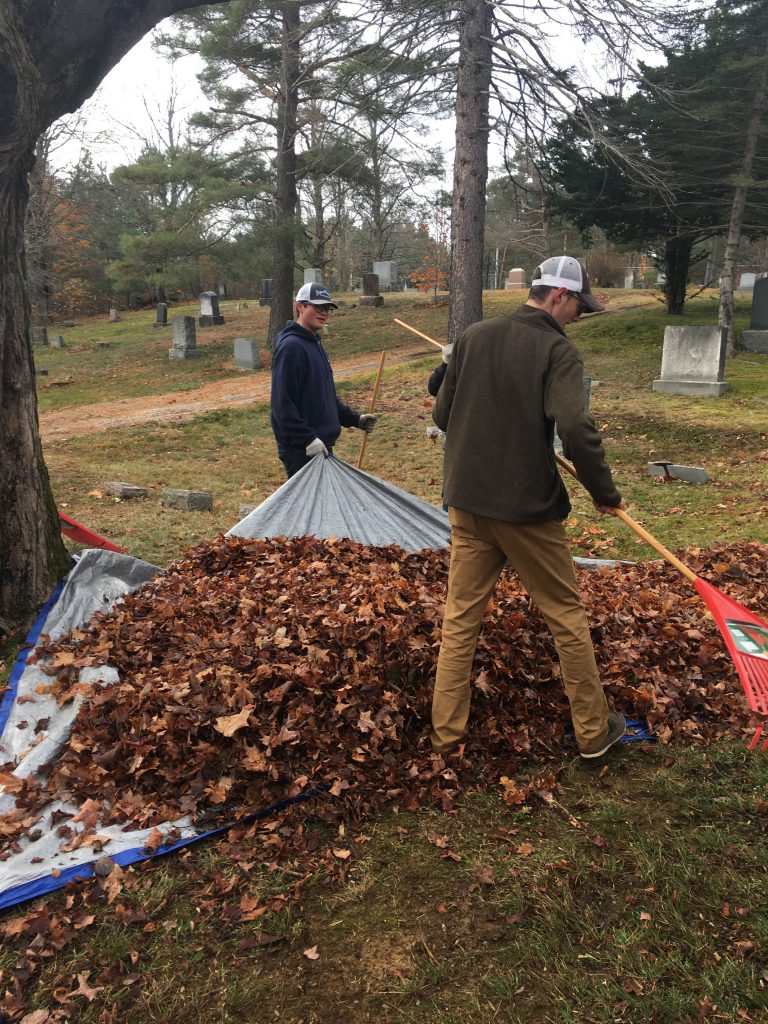 The brothers have adopted a section of NY-56 as part of the Adopt-a-Highway program.  Each semester they spruce up the shoulders of the highway, removing litter and other trash from the side of the road.
AXP also supports philanthropic causes, participating in the Relay for Life and holding fundraisers for causes such as St. Jude's Hopsital for Children.  Thank you for helping to support these worthy causes.