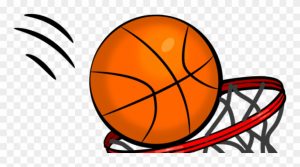 2020 March Madness is nearly upon us.  Get your brackets ready and help the house win big while you could score a big win for yourself!
Each brother who donates $20 to the house will be invited to submit a bracket for the 2020 NCAA Men's Basketball Tournament.  $500, $200 and $100 gift cards will be awarded to the first, second and third place finishers, if 100 or more brackets are submitted (if fewer brackets are submitted, the prize awards will be reduced correspondingly). 
You may submit additional brackets for each $20 donation received.  The site we are using to score the brackets will allow you to create as many brackets as you wish, but if we find that you have created additional brackets without corresponding donations, extra brackets will be arbitrarily removed, so please don't abuse this system!
To enter the pool, please click on the donate link below.  You will be redirected to PayPal where you can make your donation.  Please make your donation in multiples of $20.  Once the donation is processed, you will be taken to the site to sign up for your bracket.  You will not be able to enter your bracket until the teams are selected, but you can create your account immediately.  If you lose the link to the bracket site, e-mail me at lpickup45@gmail.com and I will send the link.
IMPORTANT:
Please enter a note in the donation screen to indicate the e-mail address you will use to sign up for the pool so I can match your donation(s) with your bracket entries (see example below)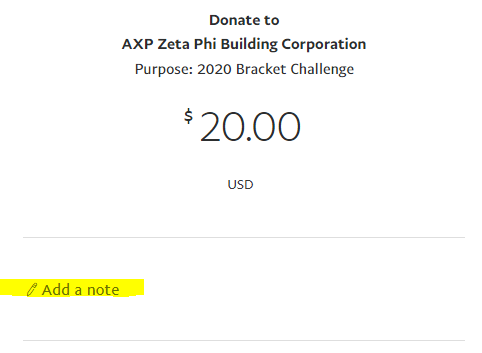 FAQ
What is the deadline to enter?
All donations must be received prior to March 19, which is the opening day of round 1 of the tournament.
When can I enter my bracket?
Brackets will be available to fill out after the teams are selected on March 15.
What is the deadline to enter my bracket?
Brackets must be completed by 12:15pm on March 19 (tip-off of the first games in round 1).
What will the money raised be used for?
Monies raised will be used for small to medium sized maintenance projects to address wear and tear.  Examples include new flooring, driveway gravel replacement, paint, electrical and plumbing repairs.
Can I submit more than one bracket?
Yes!  For each $20 donation, you are entitled to one bracket entry.  Brackets in excess of donations received will be arbitrarily removed.