Donate to AXP Zeta Phi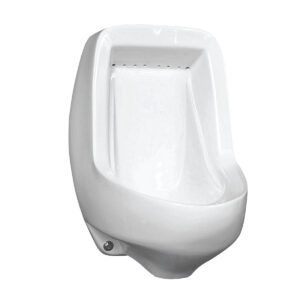 December 2022 Update!
Thanks to your generous support, we have officially crossed the 50% mark in this campaign, raising $13,453.55! We asked and you delivered!
All 2022 Donors are listed on the 2022 Donor Recognition Page.
It was great to see so many new donors. We truly appreciate your support.
Progress on the bathroom renovation has been excellent and we are close to the finish line, but we are waiting on a few long lead time finish items to wrap things up. We are excited to be able to unveil the finished product once those have been installed.
Until then, thanks once more for your support, and if you haven't yet sent in a donation, would you please consider pitching in? Please use the links below to submit your donation via PayPal.
I wish there was a more glamorous target for our fundraising dollars, but one of the most used parts of the house are the upstairs bathrooms (and some of you used them more than others!) The bathrooms have definitely seen better days and between fixtures aging and attempted repairs not working out quite right, it's time to just start completely over and renovate. We are taking the opportunity to strip down the bathrooms right down to the studs and starting completely over.
We believe that this renovation is necessary not only to rejuvenate the well worn bathrooms, but also to attract new residents and rushes to the house. In its current state, it's a liability and we intend to turn that into an asset.
This is a major undertaking for the house as it involves plumbing, electrical, carpentry, flooring, as well as acquiring new fixtures. Altogether the budget for the project is over $16,000 (and in this economic environment we are already seeing pressure pushing the costs even higher). The current project is for renovation of one bathroom, but we would like to follow that up with the second bathroom (the rough-in work will facilitate much of the work on the second bathroom).
To support this project as well as funding other longer overdue projects, we are kicking off a new capital campaign with a goal of $25,000 by the end of the year. We realize this is a big ask, but we are counting on your help as the chapter recovers from unprecedented difficulties recruiting and dealing with the effects of the pandemic lockdown. This is an investment in the house that we believe will pay dividends.
Please use the button below to visit our Donations page and help us "Fill the Urinal"!
We also invite you to join our sustaining contribution program with a monthly donation that helps us better manage our cash flow. Several levels are available. Thank you again for your support of the chapter.
There are several giving options available:
Group donation for room naming rights — If your graduating year or pledge class would like to get together (possibly with other years) to sponsor a room, please let us know and we can arrange a group donation along with a plaque to honor your group.
One-time donation — We appreciate your one-time gift to help meet our fundraising goal. Please use the button below to donate via PayPal (credit cards are accepted). Fill out the amount you wish to donate (click the donation amount and type in the amount you wish to donate)
Recurring donation — New for 2017! We would like to invite you to become a Zeta Phi Sustainer and contribute on a monthly basis. This will give us a more consistent cash flow and help us to plan capital improvement projects without relying on a single mass donation each year. If you are interested in becoming a Sustainer, please click the button below. There are several pre-set giving options that range from $5 to $25/month. If you would prefer to donate a different amount, please let us know.